Meet Our Dental Team
At the dental practice of Drs. Lee and Konen, our friendly, dedicated, and energetic dental team is committed to working with you and your family to create a positive dental experience every time you visit our practice.
We welcome you with warm smiles to our practice!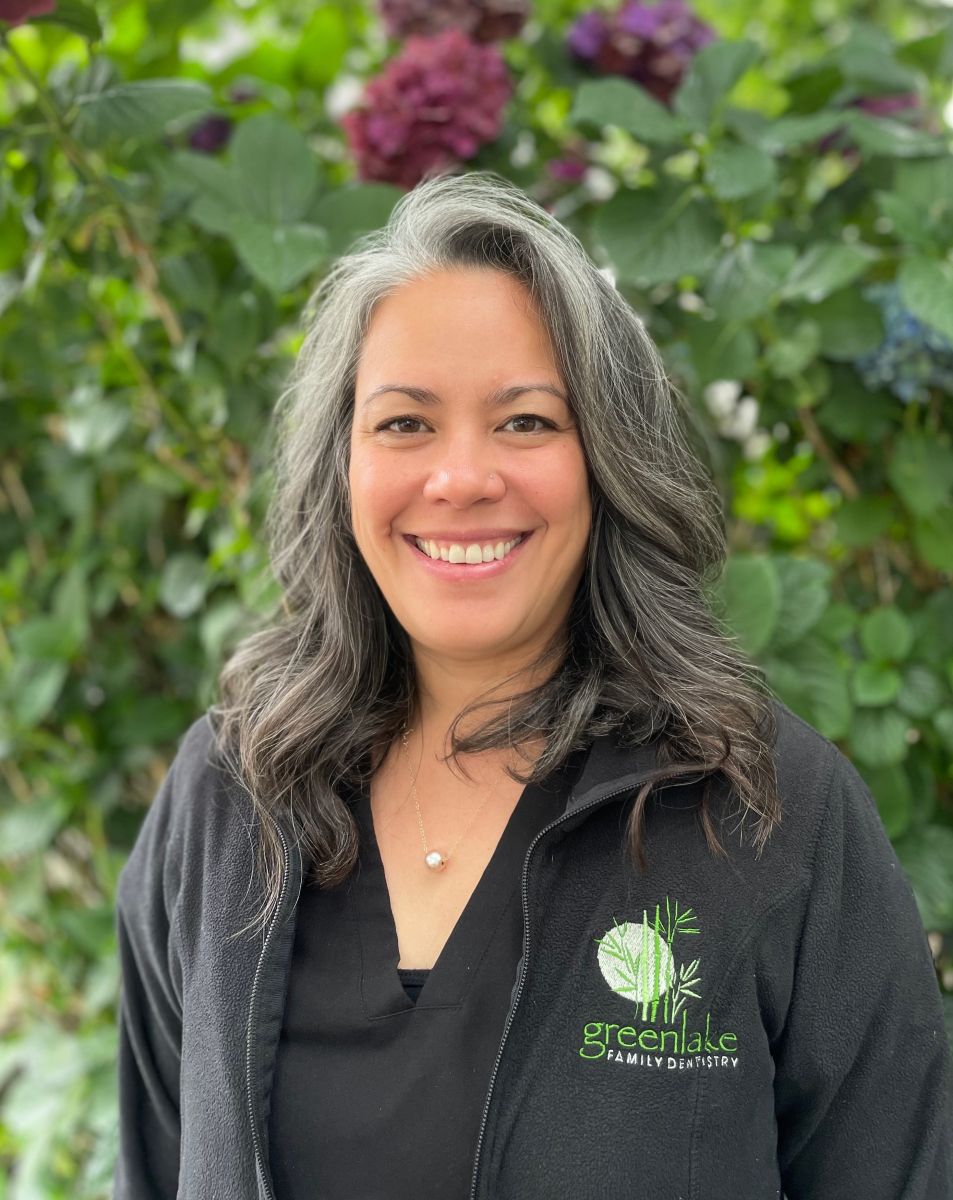 Maila
Welcome to our practice! I work as a registered dental hygienist, and have been in this office since 2005. The best part of my job is helping patients work through their dental fears and providing oral hygiene care with a gentle touch. I like to tell patients fun stories to help them understand the importance of good dental health. Originally born and raised in Hawaii, I traded in my year-round tan for an umbrella when I moved to Washington in 1998.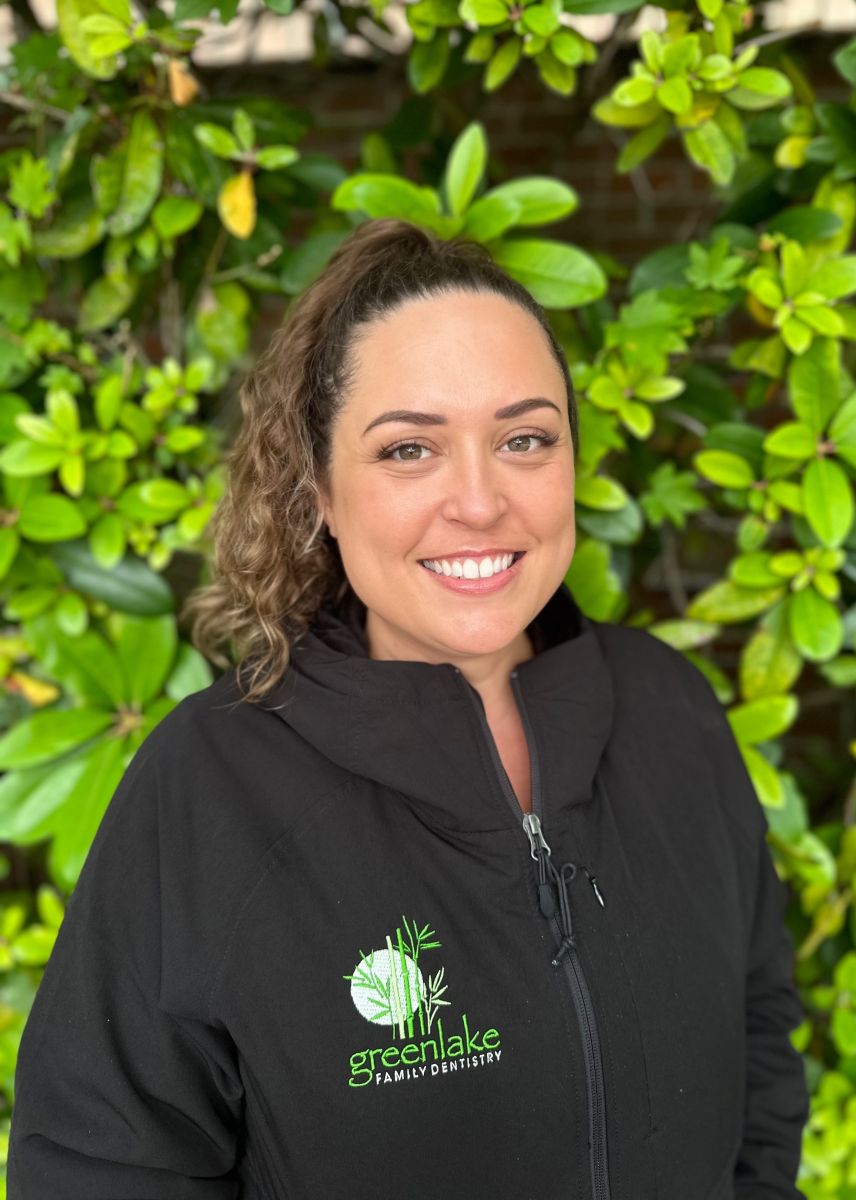 Holly
I am the Clinic Director here at Greenlake Family Dentistry. I grew up on Bainbridge Island. After graduating I moved to Seattle where I attended Lake Washington Technical College. I've been part of the GLFD team since 2007. In 2012 I furthered my dental education and became a licensed Expanded Functions Dental Auxilary which allows me to place dental fillings.
I enjoy getting to know my patients and building relationships with them to help maintain and achieve healthy and beautiful smiles. In my free time I enjoy walks with my two dogs, Frankie and Ronnie.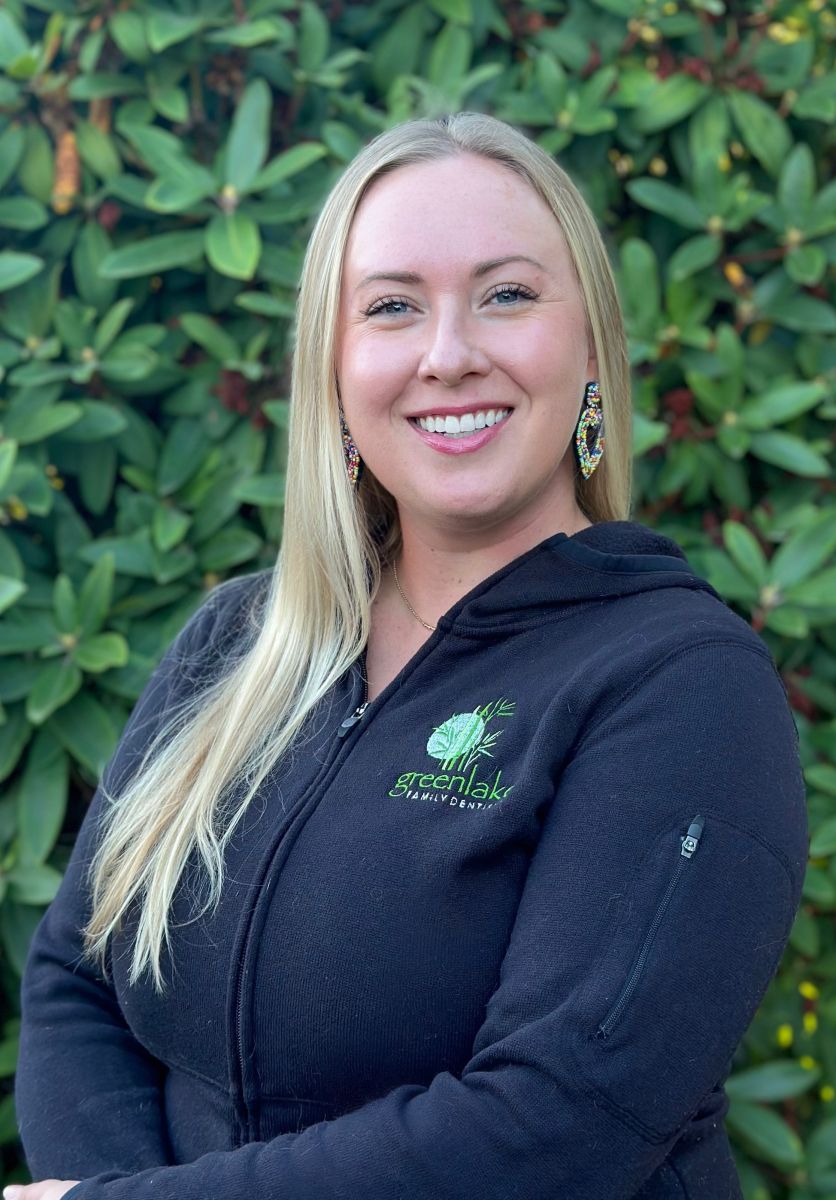 Kelly
I have worked with Dr. Lee & Dr. Konen since 2014 as a licensed Dental Assistant. My favorite thing about my job is meeting people from all walks of life and guiding them through their dental experience. Patient care and education is very important to me, and I take pride in making sure our patients feel comfortable and at ease while they are here.
I was born and raised here in the PNW and try to get outdoors any chance I get. My husband and I love taking our '93 Volkswagen Eurovan camping with our two pups, Duke & Opal.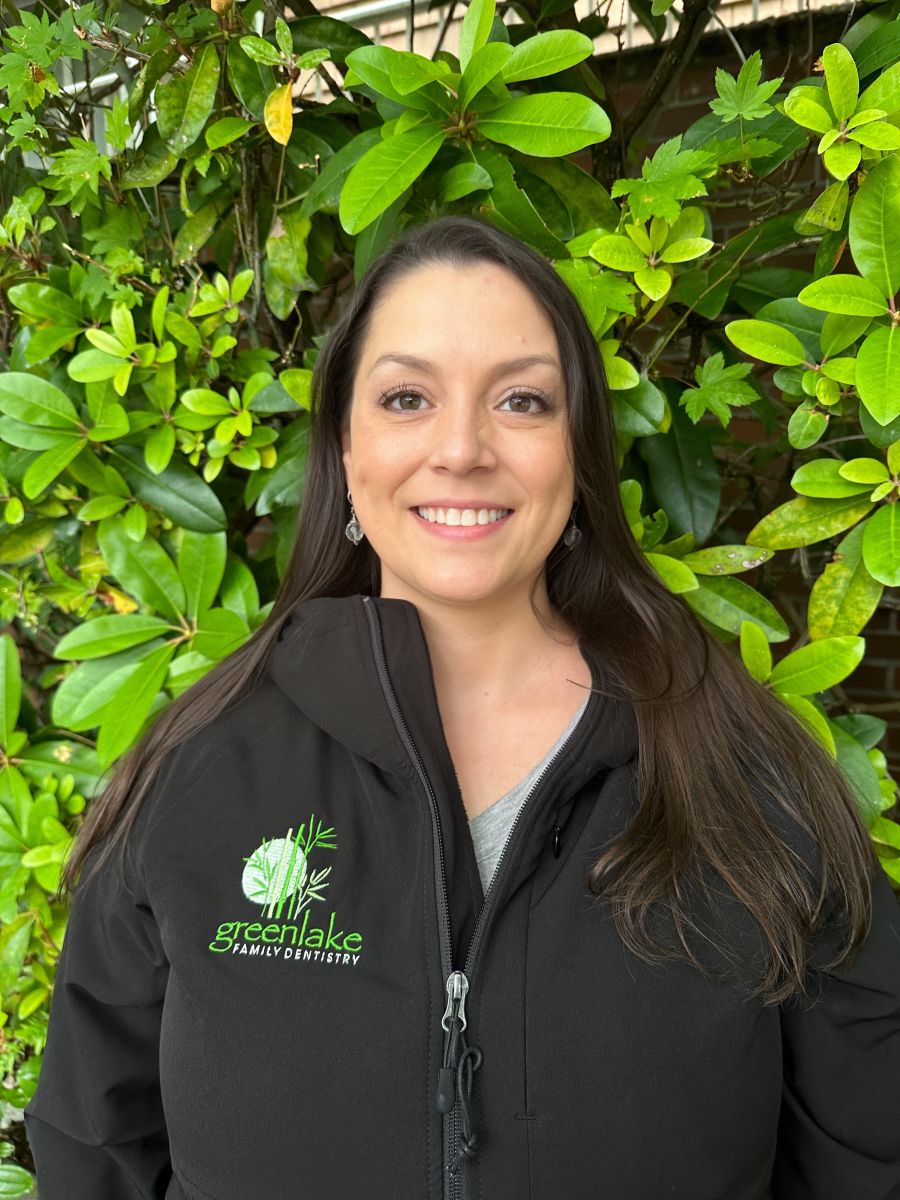 Leia
Hello, I'm the office manager here at Greenlake Family Dentistry. I help with treatment planning, insurance billing and financial coordination for our practice. I've been here since 2004, and enjoy the little community we have within our office. Our doctors and staff truly care about our patients, and it shows with their gentle care and frequent laughter. When I'm not in the office, I enjoy discovering new local music, spending time at Greenlake, and hanging out with my cat Bun Bun.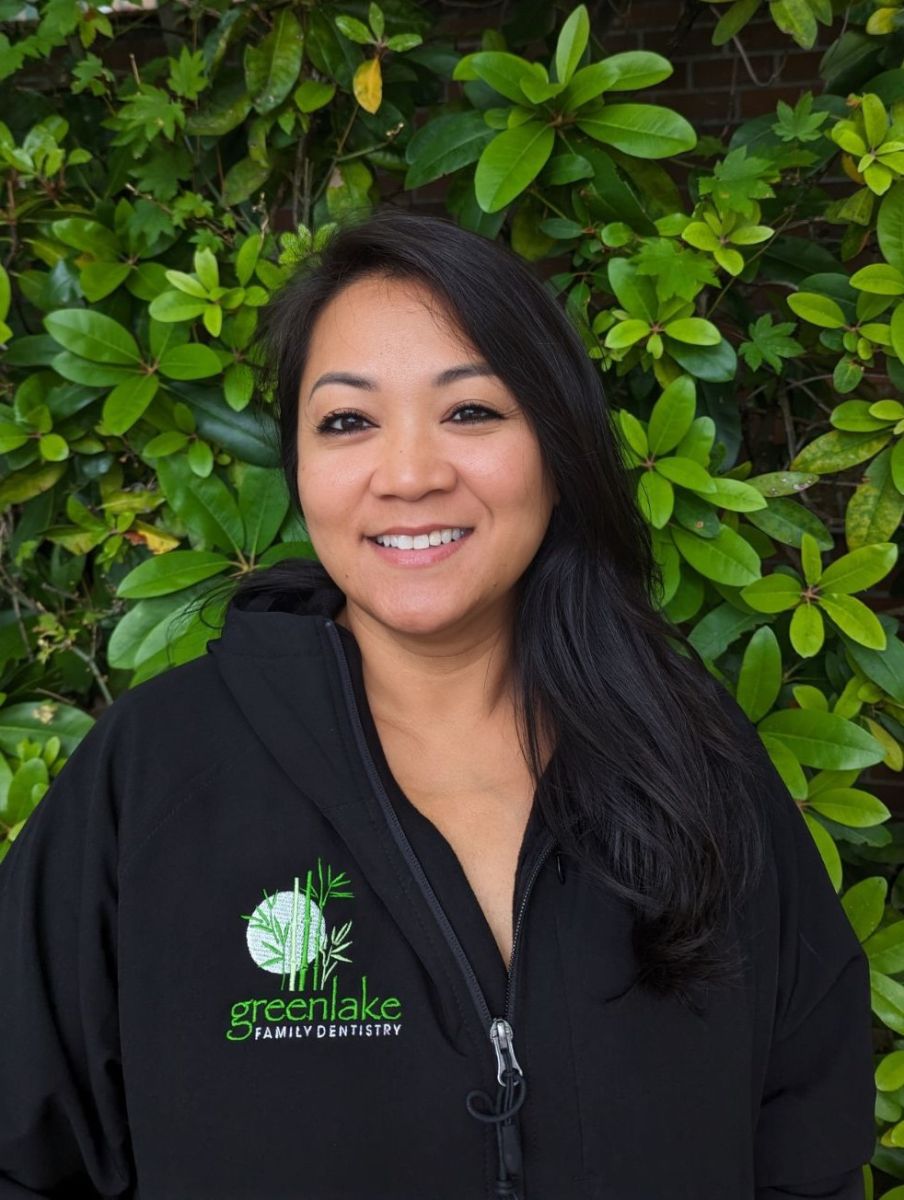 I am the Front Office Coordinator. I was born in Honolulu, Hawaii and moved to the PNW in 1996. I have over 27 years of customer service experience. I strive to build trust and great rapport with our patients and love to spread the Aloha spirit.
I have two children who are my greatest accomplishments. In addition to spending time with my ohana (family), I love to cook, bake, the sun, the water, and the outdoors!
I am one of the offices hygienists. I started my oral health care career here at Greenlake in 2007 as a registered dental assistant. After 9 years I decided to expand my career and became a hygienist. I aim to make my patients feel heard and comfortable while educating them on their oral health. In my free time I love traveling down the west coast visiting family with my son and partner, playing roller derby and discovering new places to eat around Seattle.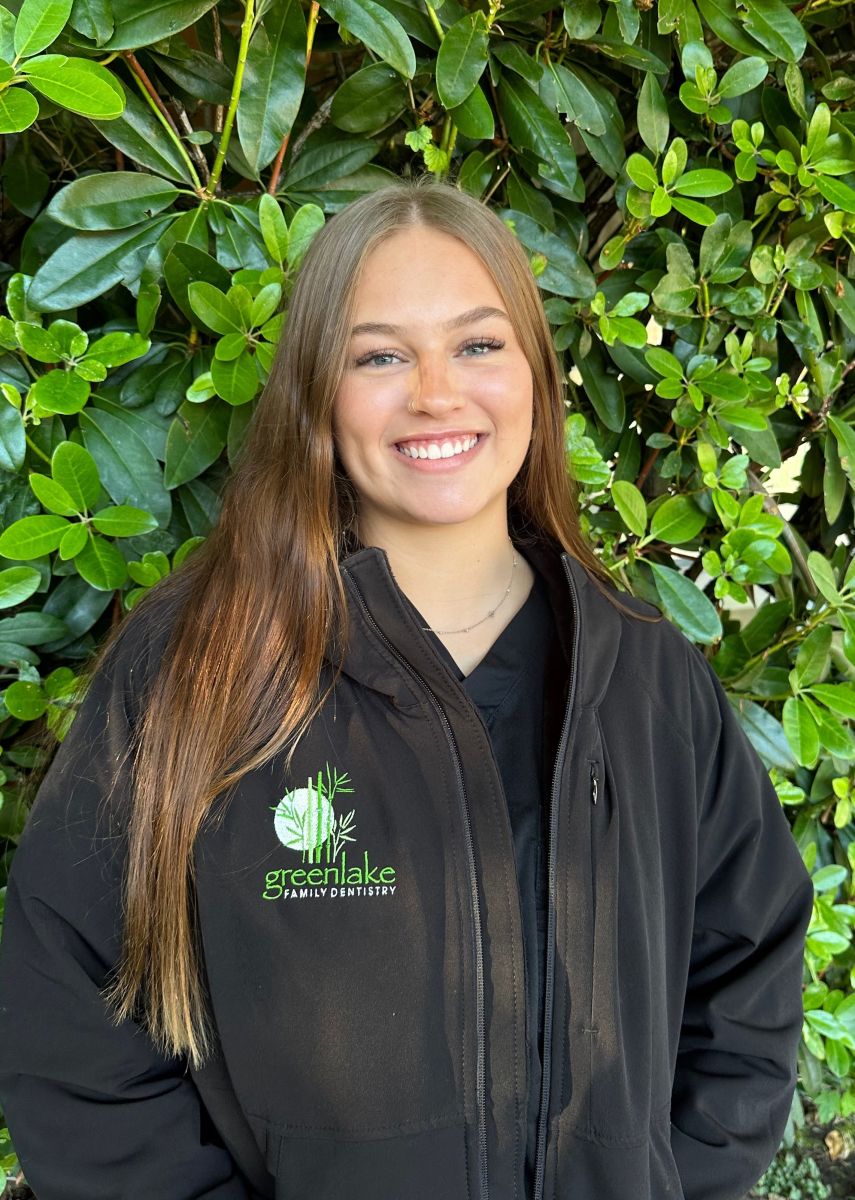 I graduated from Dental Assisting school in 2022 and have enjoyed my journey into the dental world. In my spare time I enjoy going for long walks in my neighborhood and hanging out with my 2 cats- Elliot and Oliver.